The Best Indie films on Netflix
On your next movie night, start here for the best indie films on Netflix.
Updated: January 10, 2022
While there are undoubtedly many big-name blockbusters on Netflix, the subscription service has a stunning selection of independent films as well. Known for the quirky, genre-bending formats and thoughtful storylines that get lost in the big studio shuffle, indie films are the movie industry's hidden gems. Indie movies not only serve up a refreshing break from sequels and superheroes, but they also deliver a more impactful punch.
Indie films on Netflix
If you've ever wanted to erase a bad relationship from your memory, drum up some vigilante justice, or imagine life after death, there's an indie movie for that. With complex characters, impossible decisions, and eye-opening twists, the one thing that links all indie movies is their ability to take risks that don't always appeal to the mainstream. Those risks make these the standout films that you'll soon be recommending to your friends. On your next movie night, start here for the best indie films on Netflix.
Eternal Sunshine of the Spotless Mind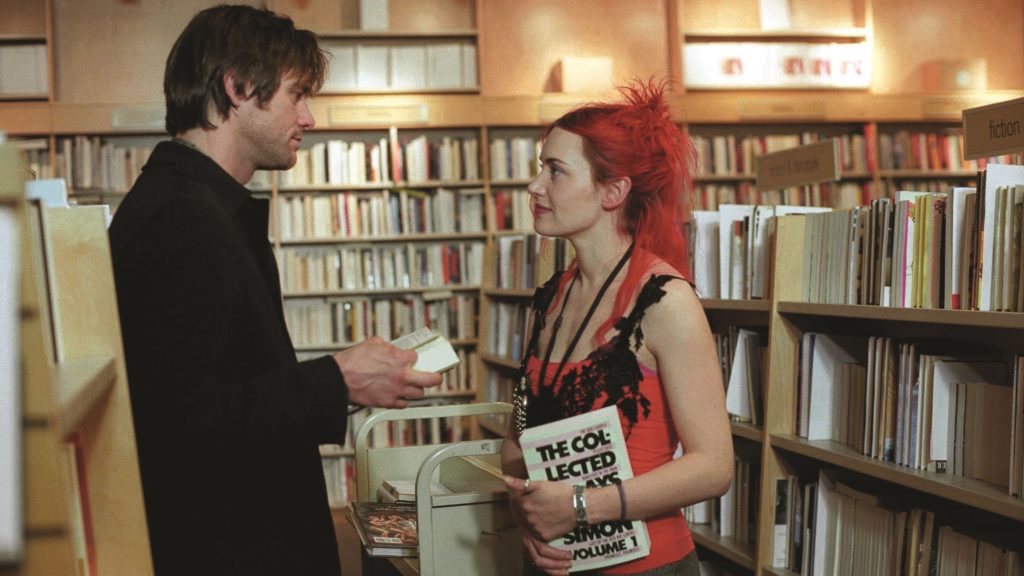 To describe the 2004 indie masterpiece, Eternal Sunshine of the Spotless Mind as quirky is an understatement. Bizarre and heartfelt, the story centers on Joel (Jim Carrey) and Clementine (Kate Winslet), a couple who decide to have each other erased from their memories after their relationship ends in heartbreak. As Joel's subconscious rejects the procedure, wanting to hold onto these bittersweet memories, he flashes through their time together in broken, fragmented flashbacks. Beautifully performed and full of thought-provoking messages, Eternal Sunshine of the Spotless Mind is a smart and touching look at what truly matters.
The Perks of Being a Wallflower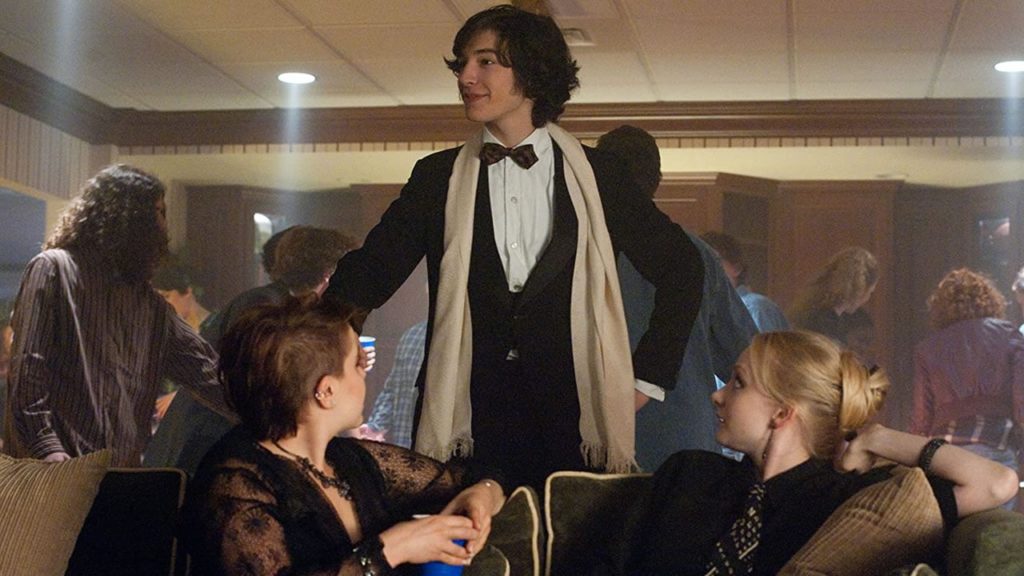 Based on Stephen Chbosky's novel of the same name, The Perks of Being a Wallflower brings a new depth to the typical teen dramedy. Fifteen-year-old Charlie (Logan Lerman) enters high school as a quiet outsider but is quickly taken under the wings of two seniors. This indie film adeptly tackles subjects like mental illness, homosexuality, drugs, and suicide, facing the complexities facing teens head-on without being overly emotional or sentimental. Combining brilliant performances with exceptional cinematography and writing, The Perks of Being a Wallflower is both endearing and real.
Nightcrawler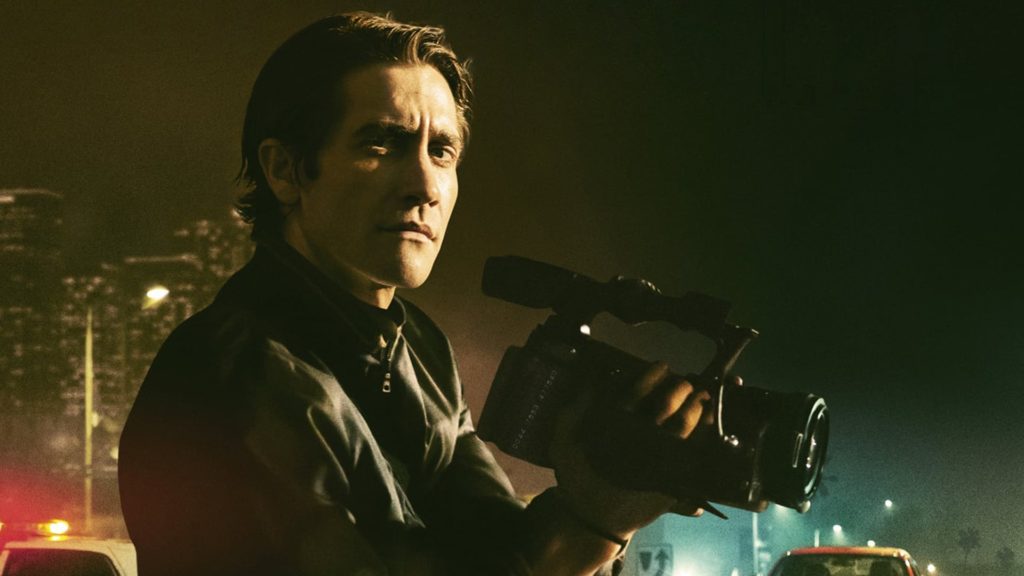 Jake Gyllenhaal stars as Louis Bloom, a conman desperate for work in Nightcrawler, the thrilling crime drama. Bloom learns that there's money to be found in the field of L.A. crime journalism and muscles his way into the late-night world of exploiting crimes and victims for cash. Relying on his charm and lack of morals, as Bloom begins to work his way up in the world of "nightcrawling," his true nature comes out. Blurring the lines between hero and villain, even as audiences are horrified by Bloom's behavior, the curiosity behind what he could do next is enough to stay glued to the screen.
The Social Network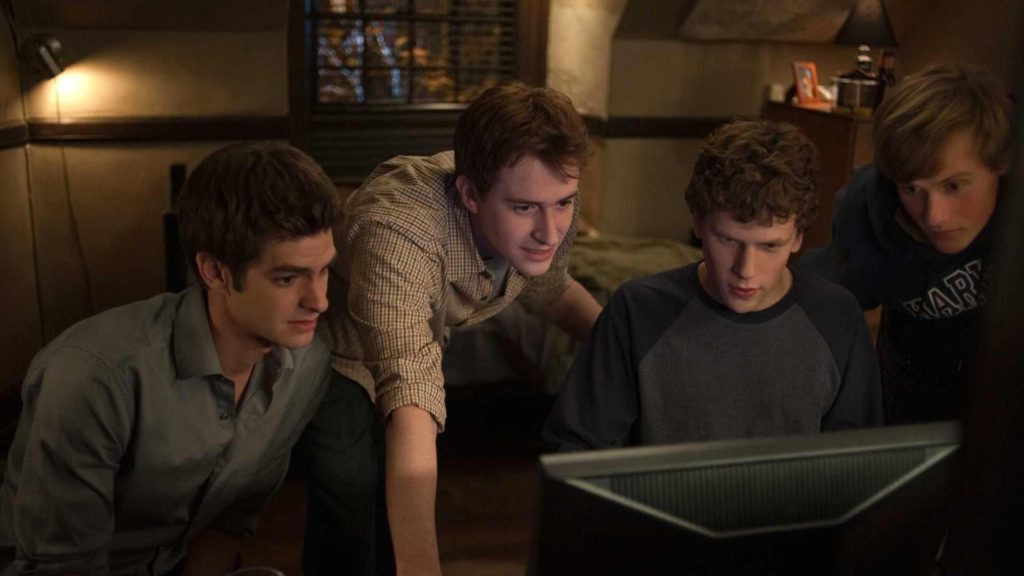 Revealing the morally sketchy and meteoric rise of Facebook, The Social Network is graced by genius director David Fincher and the razor-sharp writing of Aaron Sorkin, offering a gloriously brilliant portrayal of how a college sophomore created a world-changing platform. Starring Jesse Eisenberg as Mark Zuckerberg, the youngest billionaire in history, The Social Network reveals the betrayal and greed that come with that accomplishment. On its surface, the story of a Harvard sophomore landing success shouldn't be a cinematic accomplishment. Still, with standout performances, complex relationships, and piercing conflicts, The Social Network surpasses all expectations.
The Florida Project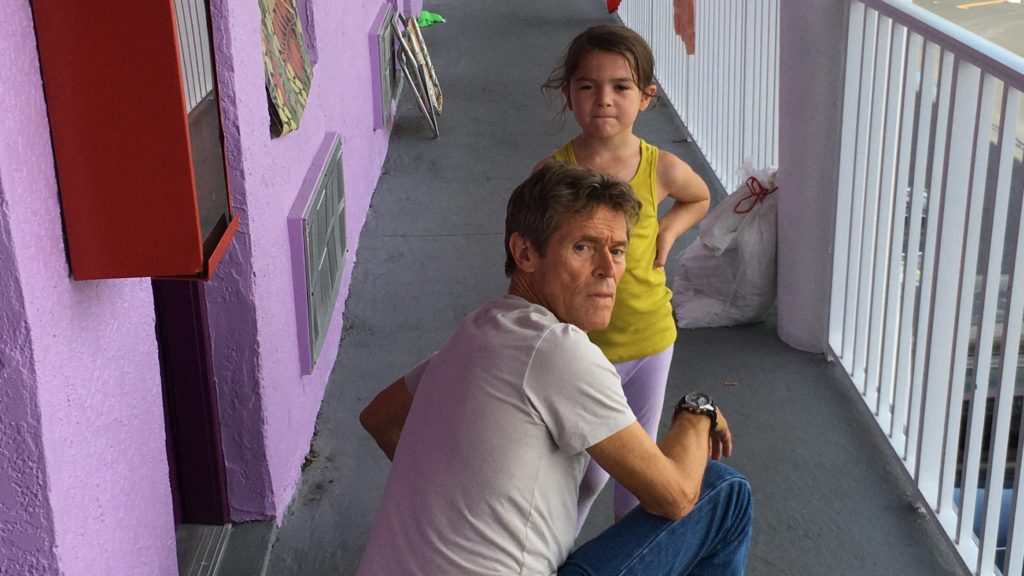 Set in the shadows of the "happiest place on earth," i.e., Disneyworld, The Florida Project introduces audiences to the lower-income residents of a nearby motel, notably single mom Halley (Bria Vinaite) and her daughter Moonee (Brooklyn Prince). Using the viewpoint of motel manager Bobby (William DaFoe), the film looks at the cycle of poverty, the predators that exploit the most vulnerable, and the innocence of children who make the best of the only life they know. Delivered with a realism that borders on docu-drama, this heart-wrenching film shines a light on the struggles that seem impossible to overcome.
Frances Ha
Noah Baumbach's Frances Ha is a slice of life in New York City, as seen through the eyes of the immature but joyful Frances (Greta Gerwig). With strong, flawed characters, seemingly incapable of turning their talents into success, Frances Ha is a light and warm look at the people in the margins. Told in a vignette style that eschews a large, overarching plot, viewers will find Frances's determination and good intentions create a refreshingly sweet tale about those who are at a loss for what's next.
Mudbound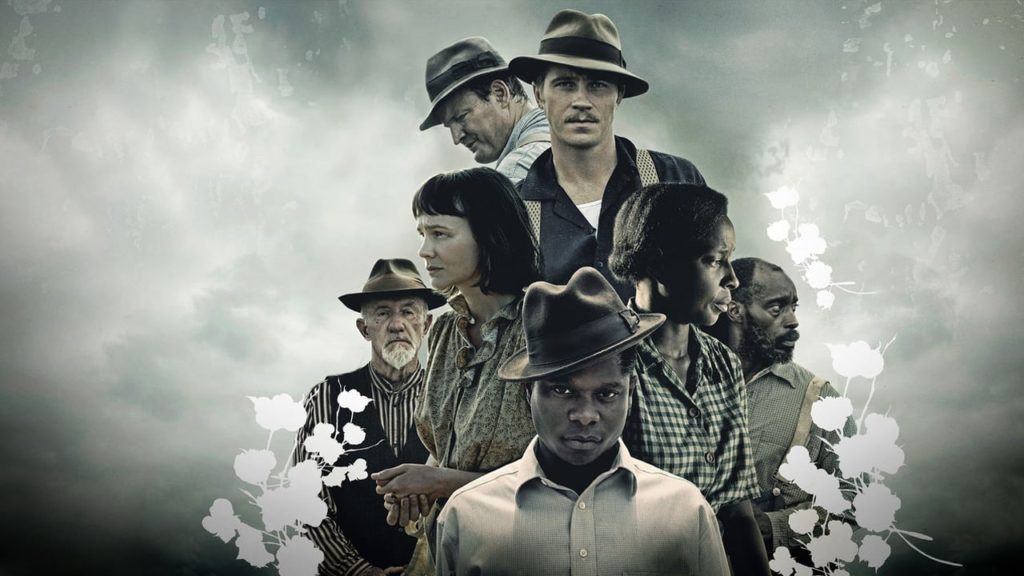 Set in the aftermath of World War II in rural Mississippi, Mudbound looks at two families, one black and one white, struggling to make ends meet. As each family welcomes a soldier home from the war, the hypocrisy of what black soldiers faced upon their return is at the forefront. Based on the brilliant novel by Hillary Jordan, Mudbound is about racism and bigotry in the deep south but brings a new look at this common theme. Hang in there past the slow start. Mudbound is worth every moment for the riveting finish.
Moonlight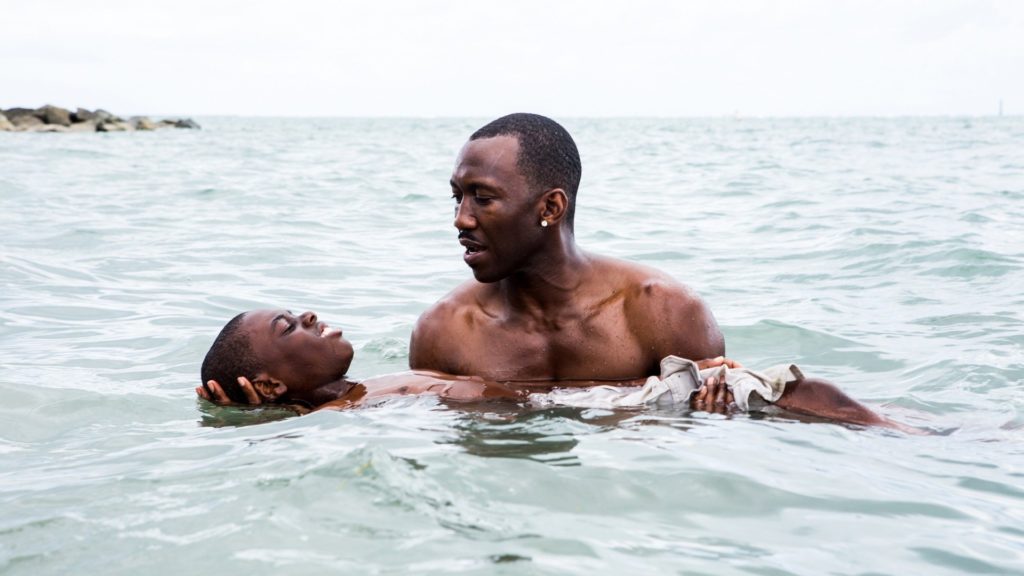 Feeling like he has three strikes against him, Chiron (Ashton Sanders) is poor, black, and gay, raised by his drug-addicted single mother. Looking at his life from a quiet, bullied child to a struggling teen, all the way to manhood, Moonlight takes on the adversity that Chiron encounters and overcomes, even as he finds insight and guidance from unlikely sources. Brilliantly cast and gorgeously delivered, Moonlight is a painfully honest film that brings beauty into the struggles that Chiron faces and overcomes as he grows into himself.
The Squid and the Whale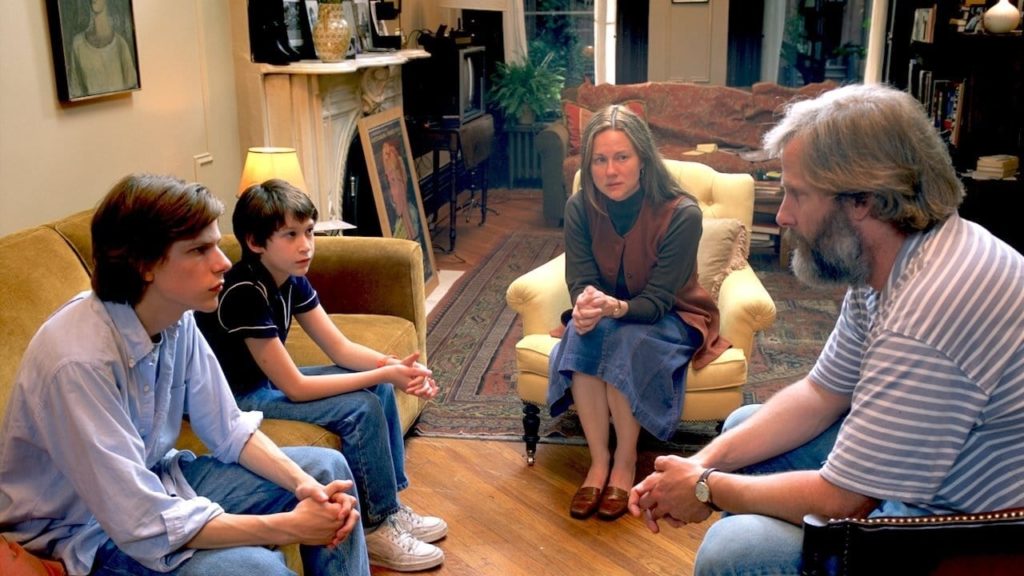 A dramedy told only as Noah Baumbach can, The Squid and the Whale is set in 1986 Brooklyn and follows the dysfunctional Berkman family. In a story that may reflect on Baumbach's own parents' divorce, parents Bernard (Jeff Daniels) and Joan (Laura Linney) split, forcing their young sons to take a side in their marriage's bitter end. Both sad and funny, the effects of the divorce take their toll on the sons, each lashing out as their response to their family's demise.
Chef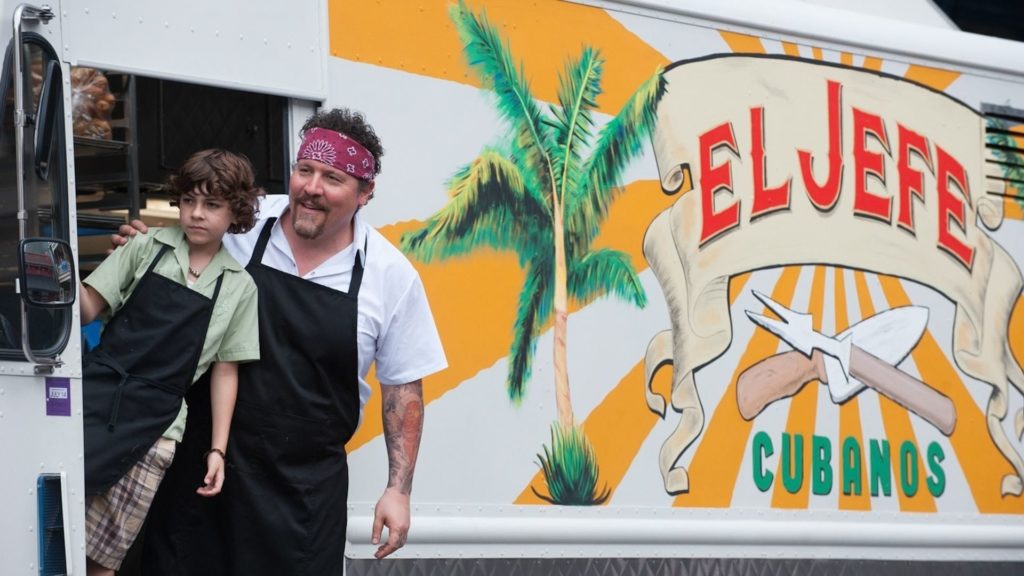 Jon Favreau directs and stars as acclaimed chef Carl Casper, a man for whom life has lost its joy. Hindered by his boss at work, he makes uninspired food, and his frustration bubbles up when he has a volatile outburst at a critic who disparaged his creation. As his outburst goes viral, Casper loses his job and employability, so he buys a food truck and attempts to rediscover what he lost on his road to "success." With an all-star cast that brings chemistry and joy to Casper's journey, Chef is a delightful film about rediscovering your passion.
Hostiles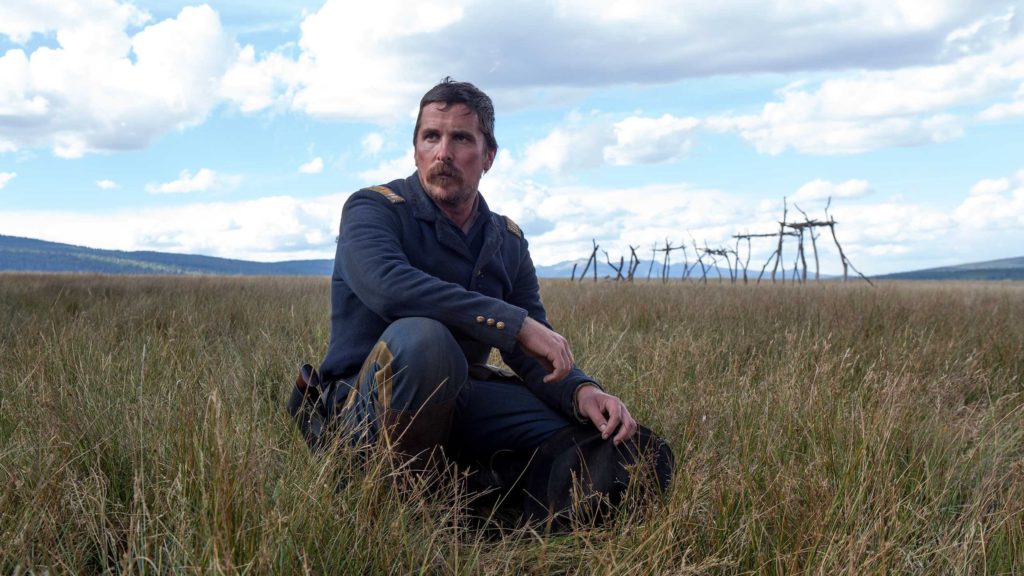 Starring Christian Bale as Captain Joseph Blocker, who has spent decades fighting the Comanche, Cheyenne, and Apache natives, Hostiles is a Western drama set in 1892. Ordered by President Harrison to escort the dying Cheyenne chief Yellow Hawk (Wes Studi) and his family to safety in Montana, Blocker is forced to protect the person he despises most on a dangerous journey. Unveiling a cycle of hate and division that's based more on circumstances than a personal insult, Hostiles is a brutally haunting look at the cycles of violence.
Krisha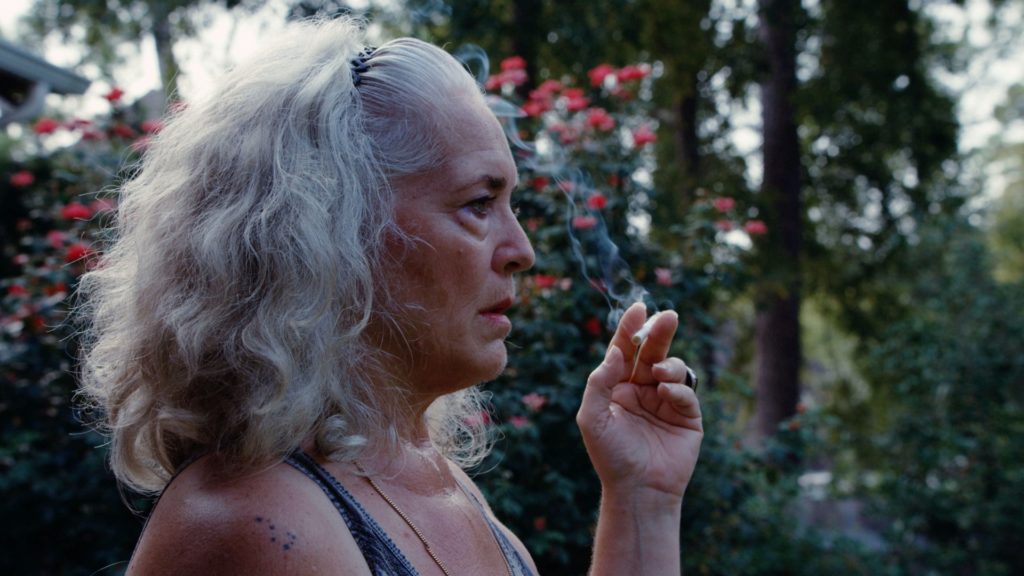 After spending the last ten years estranged from her family, Krisha (Krisha Fairchild) returns for Thanksgiving dinner, only to have all of the old pain come bubbling back to the surface. Krisha is the heartbreakingly raw depiction of the manipulation and lies that addicts and their families endure for the sake of the fix. This heavy drama delivers a tension-filled glimpse at the love that remains in the wake of hurt and deception.
Safety Not Guaranteed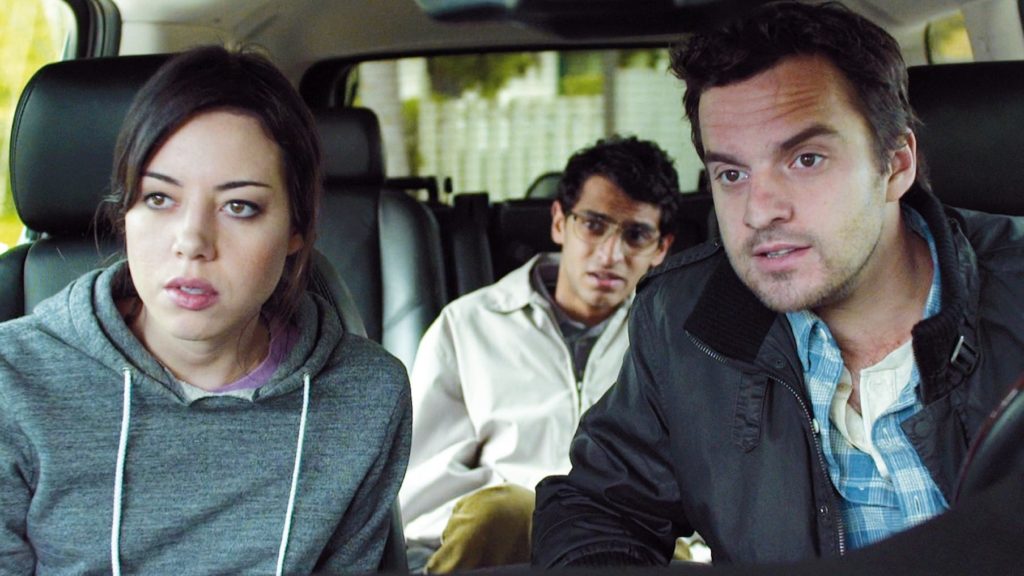 This charming comedy stars Aubrey Plaza as Darius, a jaded intern at Seattle Magazine who jumps at the opportunity to investigate a classified ad seeking a time-traveling companion. Together with her coworkers, Darius tracks down the ad's originator, a grocery store clerk who believes he's built a time machine. Labeled by Vulture as "one of the most influential films of the last decade," Safety Not Guaranteed stands out for its in-depth characters, believable performances, and endearing storyline.
The Gift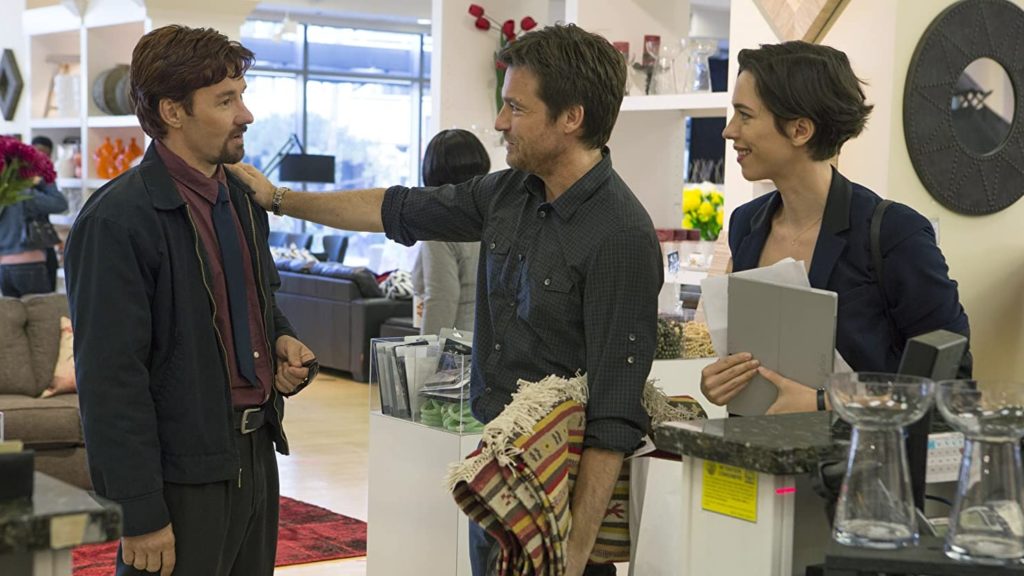 Married couple Simon (Jason Bateman) and Robyn (Rebecca Hall) are living an idyllic life when they run into Gordo (Joel Edgerson), Simon's high school classmate. As Gordo reinserts himself into Simon's life, he reveals a dark secret, and Simon's past comes back to haunt him. Full of suspense and unforeseen twists, The Gift offers a dark and uncomfortable storyline with a Hitchcockian element that will stun even the most jaded filmgoers.
A Ghost Story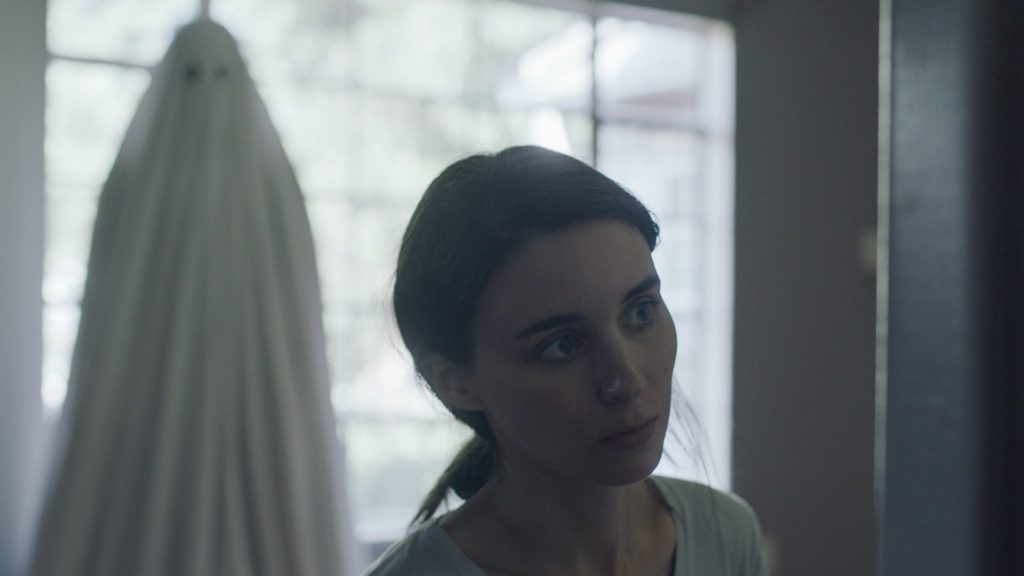 A unique look at grief, eternity, and moving forward, A Ghost Story stars Casey Affleck, mostly covered by a sheet in the traditional ghost form, as a husband who dies suddenly in a car accident. Determined to return to his wife, he goes back to the couple's home and witnesses the world moving on. Thought-provoking and poignant, A Ghost Story is a surprisingly affecting film that proves the simplest of stories can reveal the most.
We the Animals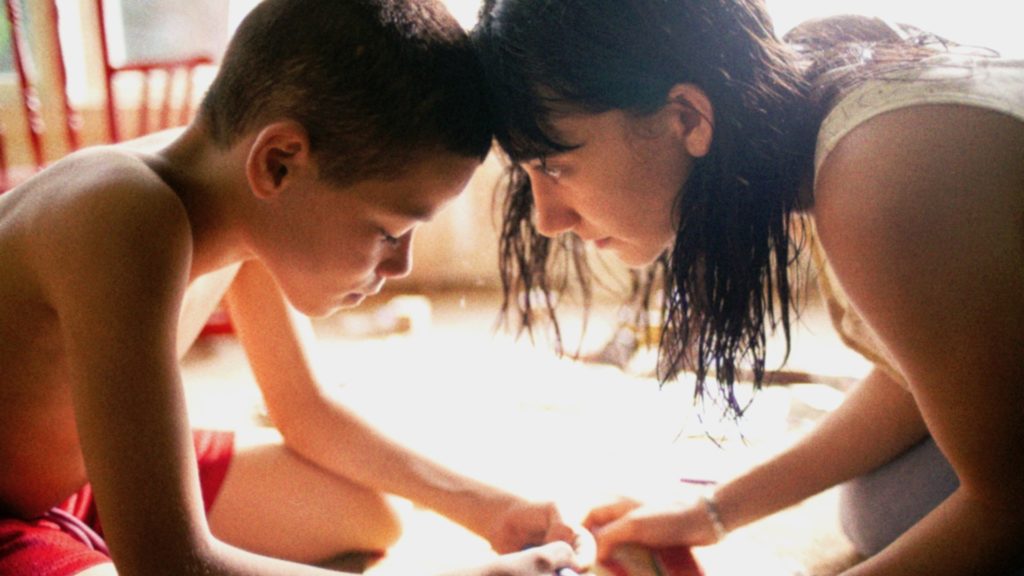 We the Animals is a coming of age drama that follows three brothers growing up in a working-class home amongst their parent's tumultuous relationship. Beautifully performed by all three young boys, the film focuses on the children who endure their parents' vicious relationship cycles. Delivering a sense of intimacy as the film is mostly shown through a child's perspective, We the Animals balances nostalgia with honesty, looking at the boys' childhood, including chaos, pain, and fun in equal doses.
I Don't Feel at Home in This World Anymore
This dark comedy crime drama follows a downtrodden nursing assistant, Ruth (Melanie Lynskey), who, upon finding her house burgled, teams up with her odd neighbor, Tony (Elijah Wood), to track down the thieves. The pair quickly find themselves in over their head in the criminal underworld, even as their quest for justice gives Ruth's life a new purpose. I Don't Feel at Home in This World Anymore offers quick doses of cringe-worthy violence, keeping the storyline fast, funny, and action-packed.
Other People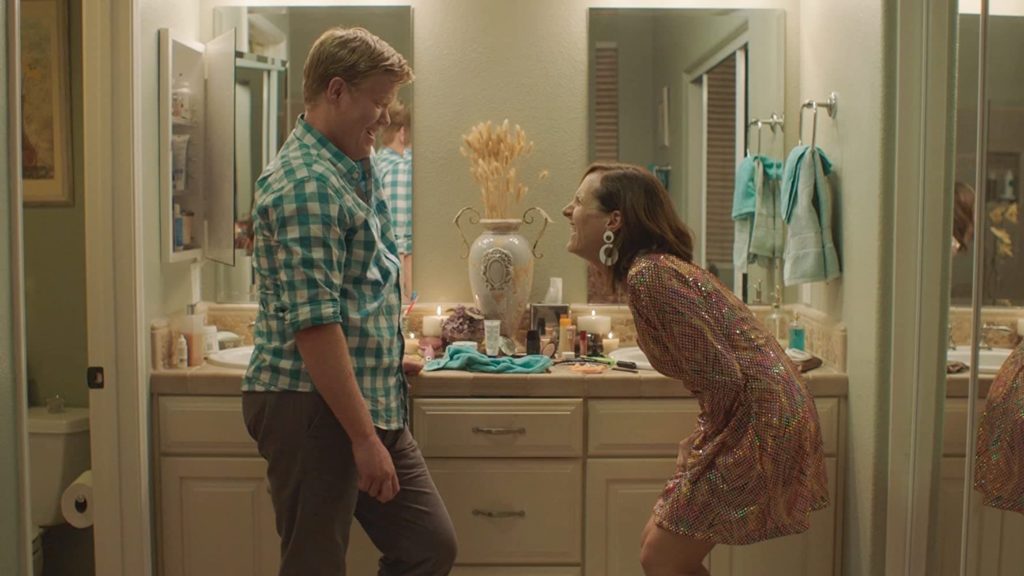 David (Jesse Plemons) is fresh off a breakup and struggles in his career as a comedy writer when he packs his bags and leaves New York to care for his dying mother, Joanne (Molly Shannon) in Sacramento. As his life falls apart around him, David turns his focus to his struggling family. Offering both a wry comedic tone and a devastating look at terminal cancer, Other People brings a fresh take on a familiar plot, with a deeply personal narrative that will evoke emotion long after it's over.
Freaks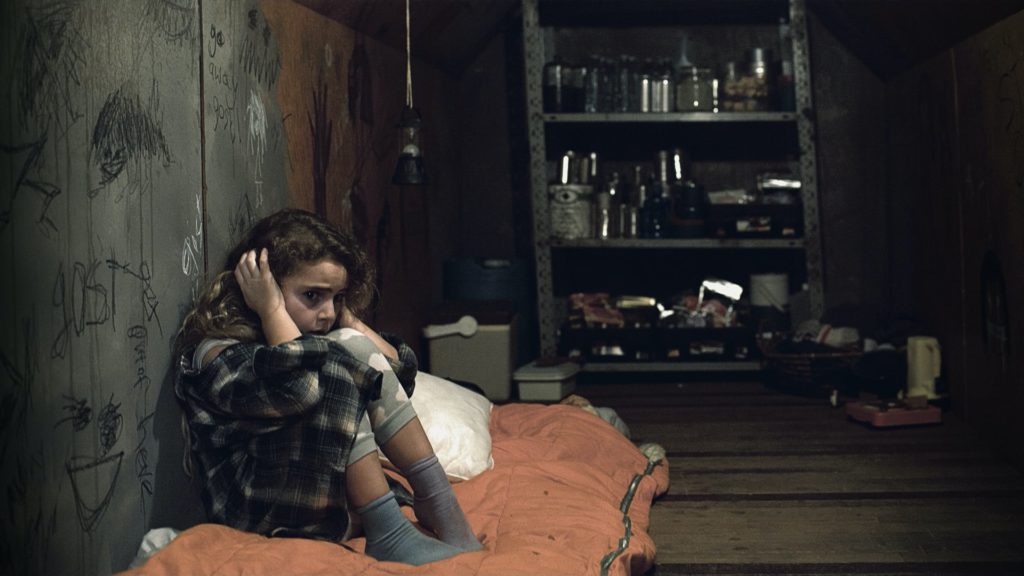 Seven-year-old Chloe (Lexy Kolker) has spent her life hidden away by her father (Emile Hirsch), who warned her of the dangers of the outside world. However, her curiosity finally wins out, and she confronts the truth behind her father's warnings. Delivered entirely from Chloe's perspective, this indie sci-fi movie offers a unique take on a well-worn genre that feels entirely fresh. As Chloe and her father take on the world, Freaks blends mystery with fantasy to create an expansive world you'll happily immerse yourself in.
Tallulah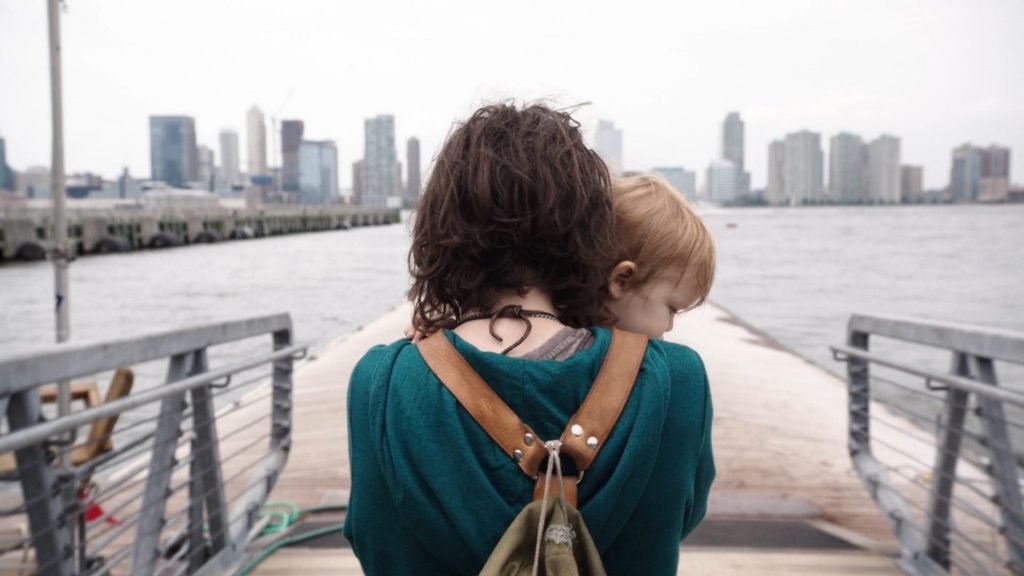 Elliot Page stars as homeless teenager Tallulah, who lives out of her van and steals to make ends meet. When her boyfriend takes off, she finds herself unexpectedly taking on more than she bargained for in her quest to track him down. This sweet story of motherhood, relationships, and dysfunction manages to be thoughtful and charming while keeping the characters grounded and well-developed. Delivering an ensemble cast that genuinely shines, Tallulah is what happens when a captivating plotline meets exceptional performances, a wholly enjoyable experience.